Hi guys! A new member here, although I used the site for my research for several times throughtout the years.
I have been getting electrolysis treatment on my upper leg area (very dense but also the hairs are fairly weak its like a peach fuzz on the face, just dark colored) and the expert is someone my friend recommended me after having her no trouble whatsoever (she also has been treated for the same area and she does not have the issue I have, not at all)
I know that there are many people who are very pleased with their results however I have some doubts. I've got treatment around mid March-mid April and the white bumps have been there ever since. When I tighten the skin and touch the white part, I can feel a tiny raised texture(?) and I believe it might be like a keloid even though that's the last thing I want.
I think it might be a result of one or the combination of the these things.
the expert uses same level of currency to every one of her clients
when she does the treatment, she does not tighten the skin and maybe it leads to having more skin to be exposed to the electrolysis and causes it
when she cannot take one hair at the first attempt, she performs electrolysis on the same follicle 2 to 3 times.
I believe the 3 explanation I put out may have something to do with the cause. If the level of currency or her performing on the same hair follicle multiple times is the issue here, I think I can talk to her about it but I also do not want her to perform undertreatment and cause other issues (as far as I read in the site)
What do you guys think about these dots/bumps? And any suggestions on how to treat them? Will they heal and will I be able to get my normal skin back after healing process? Should I stop all the treatment?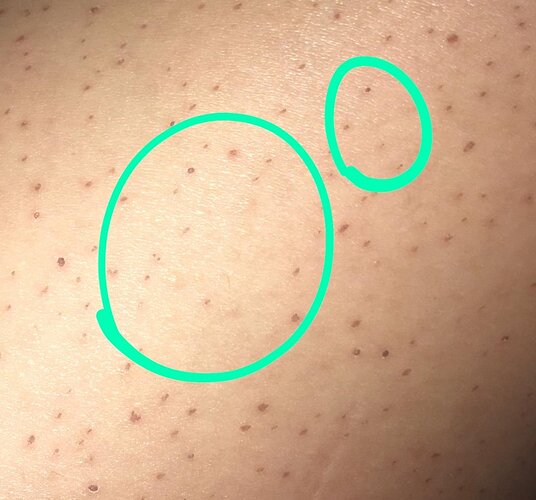 If there is such a things as "hypopigmented keloid" i think that is my case BUT I'm dying to hear your opinions and suggestions… Thank you for taking the time to read this mess.