Good morning, everyone,
After many sessions of laser, i recently started electrolysis to get rip of leftover facial hair (mostly around the lips).
I had my first session (full clearing) 2 months ago and it went flawlessly. 90% of the redness / swollenness was gone after 48 hours.
I went again last week with no fear whatsoever since i was started to have quite a bit of (normal) regrowth.
The doctor that worked on me last time wasn't available and i was with another specialist.
It hurt WAY WAY more than with the first doctor and i could feel the hair often being plucked (i never felt that the first time).
When i left, i had some yellow-ish liquid coming on some places.
This is what it looked like after 48 hours.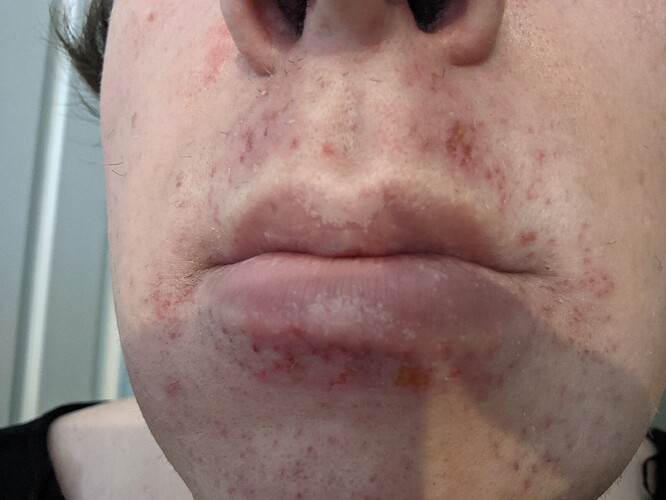 I asked why i had such a different result from last time and was told it's normal, it's because this time, "pulse was given more superficially".
I'm not a specialist, maybe they are 100% correct but it's my face and i only have one so i'd love to get some external feedback there.
Thanking you in advance !