Hi everyone!
I had my first session a few days ago and I'm just not sure the most effective settings were used on my skin. There has been very little discussion over Gentlelase Pro so I'm looking for some feedback.
My skin type is probably IV. My skin tone is olive and I'm capable of getting very tan but I'm not right now. My treatment areas included legs and Brazilian and the areas do have coarse, black hair.
The settings on the GentleLase Pro machine ranged from 8-9 J at 18 mm spot size.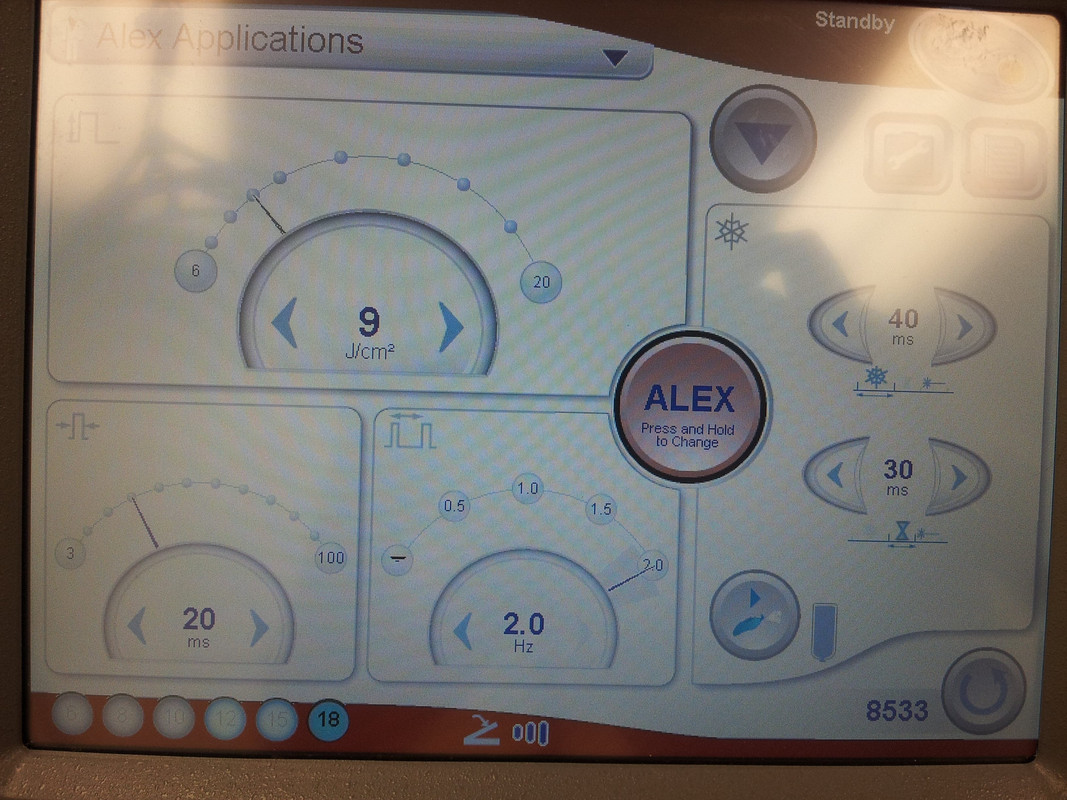 That's an image of the screen.
The treatment did hurt a bit, but should I ask for more aggressive settings? I talked to the nurse a bit and she said the highest settings she uses were 12 j or so on the palest skin. That doesn't sound right to me…
Thanks for your input!